Hyundai Ends Accent Production for 2023 – Now What Should You Buy?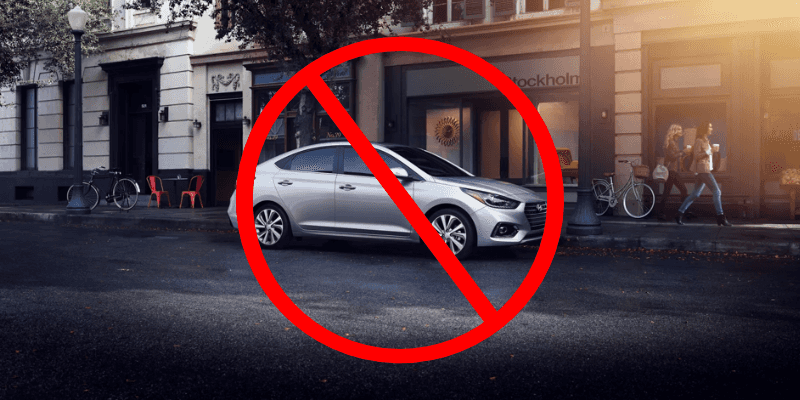 If you are in the market for a new vehicle you may have noticed that the Hyundai Accent is not a part of the 2023 model lineup.
Hyundai made the decision to end production of the Accent, as the company stated they were: "Discontinued due to an expanded SUV lineup that includes Venue. The Venue now serves as the entry-level model for the Hyundai brand. Sedans remain an important part of the lineup, and Hyundai continues to offer Elantra and Sonata."
This news likely came as a disappointment to shoppers who wanted a reliable sedan under $17k. The 2022 Accent for example starts at just $16,645 making it a popular option for recent college graduates of young professionals.
What Should You Buy Instead of The Hyundai Accent?
So, what does this mean for you and car buyers in Minneapolis and the surrounding cities? Well, it leaves you multiple options depending on your driving needs. Although the Accent will not be available in 2023, Hyundai offers a variety of options all at an amazing value. And each Hyundai comes with America's Best Warranty.
For sedan lovers, you will want to check out the Hyundai Elantra which starts at just $20,500 and comes available in a hybrid version. The redesigned appearance of the Elantra gives it an aggressive and sporty look which makes it fun to look at and even more fun to drive. Check out our large selection of Elantra inventory for sale here. If you are interested in the Elantra Hybrid you'll want to watch the video below. The gas version looks the same, only the powertrains are different.
Is The Hyundai Venue Right for You?
For drivers who may want to give an SUV a try, the Hyundai Venue would be the next option up. The Venue is Hyundai's most affordable vehicle in the lineup starting at just around $19,500 for the base SE version in 2023. The Venue comes in 3 different trim levels and offers some awesome tech features. You can view our current Venue inventory for sale here.
America's Best Warranty Has You Covered
No matter which Hyundai you decide on you can drive in peace knowing you are covered with America's Best Warranty. Each new Hyundai comes standard with a 10 year / 100,000-mile powertrain warranty giving you protection wherever you go. And when you buy from Walser you will also receive WalserCare, which gives you protection for up to 10 years OR 150,000 miles. Oh, and did we mention this also comes complimentary as well? Learn more about WalserCare by clicking the short video below.