---
Elantra N Performance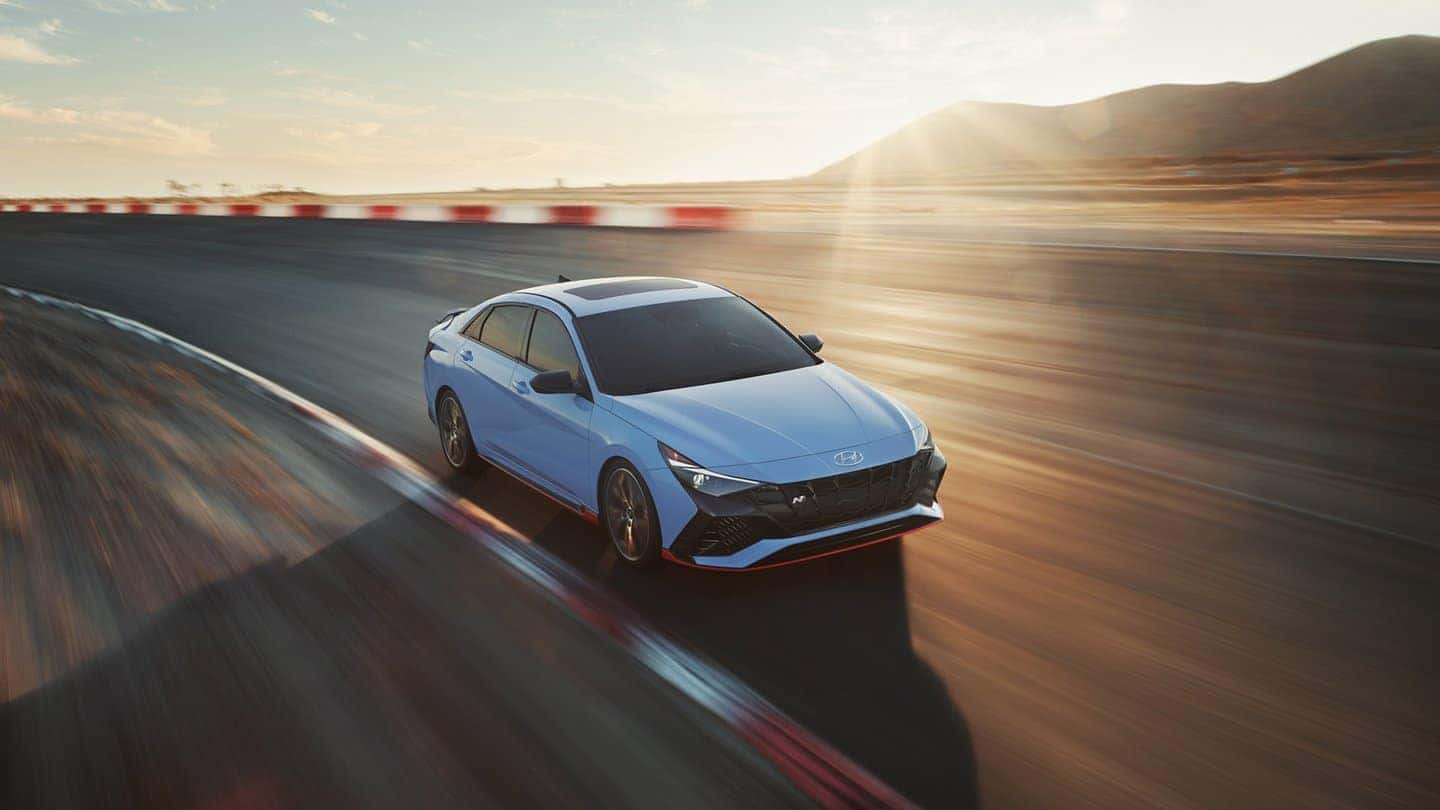 If you're looking for a sedan that is not only great to look at but also extremely fun to drive, then you need to come test drive the Elantra N. This vehicle uses a 2.0-liter Turbocharged 4-Cylinder Gasoline Direct Injection engine producing 276 horsepower and 289 lb.-ft. of torque. All this power means you can go from 0-60 mph in just over 5 seconds. The Elantra N comes standard with a front-wheel drive, 6-speed manual transmission drivetrain. There is also an N 8-speed Wet Dual Clutch Transmission (DCT) with paddle shifters as an option.
For drivers not looking to be in full sport mode all the time will be happy to learn that the Elantra N comes with 5 different driving modes: Eco, Normal, Sport, N, and Custom. Meaning for days you are looking for better fuel efficiency you can
simply switch to Eco or normal mode giving you up to 31 mpg on the highway, 22 in the city, and 25 mpg combined.
N Corner Carving Differential (eLSD)
While cornering, the eLSD distributes more torque to the outer wheels. This maximizes turning speed and traction while reducing understeer.
Michelin Pilot Sport 4S Summer tires
The 245/35Z R19 Michelin Pilot Sport 4S summer tires are mounted on 19-inch alloys. The wider tires mean a bigger footprint for optimal grip.
High-Performance brakes (4-wheel disc brakes)
The bigger rotors and high-friction brake pads help maximize heat endurance. Combined with the pre-fill brake function, they give ELANTRA N more stopping power.
Electronically Controlled Suspension
The ECS continuously adjusts its damping force according to road conditions, speed, and your driving characteristic for enhanced handling stability and control.